Tanzania has been named one of those countries with the world's best travel destinations. In the ranking, Tanzania has beaten Kenya which had only one destination in the top 25 slot which was the Maasai Mara national reserve.
However, Tanzania had Serengeti National park, Kilimanjaro National park, Tarangire National Park, and Ngorongoro Conservation area.
Serengeti is known for its huge plains animal, especially wild beasts, gazelle, and zebras. It's the only place in Africa where vast land animal migration to take place.
Kilimanjaro is the tallest mountain in the African continent and the highest free-standing mountain in the world. Kilimanjaro has three volcanic cones, Mawenzi Kibo and Shira. kilimanjaro National is located 300 km south of the equator and Kilimanjaro region Tanzania.
Ngorongoro conservation area of Tanzania is a highly visited African attraction site. It has the world's largest inactive and broken and unfilled volcanic caldera.
On the other hand Maasai Mara reserve any known for its wild beast migration. The migration is spectacular and has attracted so many visitors and tourists from most parts of the world. In Maasai Mara, we have animals like cheetahs, zebras, elephants, hippos, and lions among others. Mara is connected to Serengeti national park at the border between Kenya and Tanzania.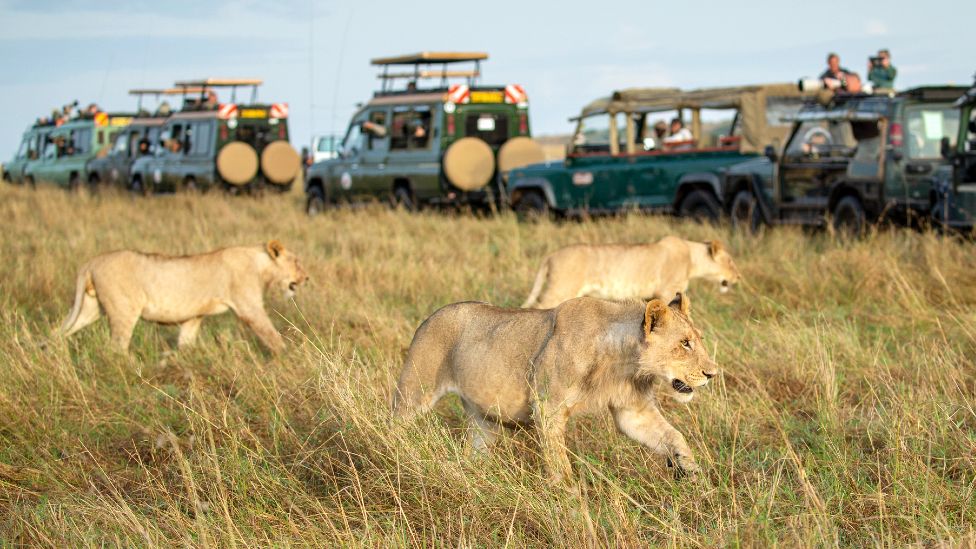 Nonetheless, the ranking also put into consideration the Viator 2022 travel report that took place. The report was derived from 1,000 consumers from the United States of America.
ALSO READ  A Maasai Mara Camping Hotel Named Top In The World
Maasai Mara has however emerged as one of the most enriching destinations for tourists both local and foreign.