Two students from Karigini Mixed Secondary School in Tharaka Nithi tragically lost their lives, while several others were hospitalized after consuming alcohol suspected to contain ethanol.
Outside the school, parents and neighbors gathered, seeking information about the students' well-being. Law enforcement officers, including Police Commander Joseph Ole Manei, arrived at the scene to launch investigations. According to Manei, 13 students were involved, and among them, eight males and three females were rushed to a nearby hospital. Sadly, two students did not survive the incident.
This incident sparked widespread concern on social media, with Kenyan netizens discussing the dangers associated with highly concentrated ethanol used in school laboratories. Online discussions highlighted the stark contrast between the concentration of ethanol in laboratory substances (usually 100%) and that in alcoholic beverages (typically 11-41%). People expressed worries about the lack of awareness among parents who diligently pay school fees, believing their children are studying responsibly, only to discover such alarming behaviors.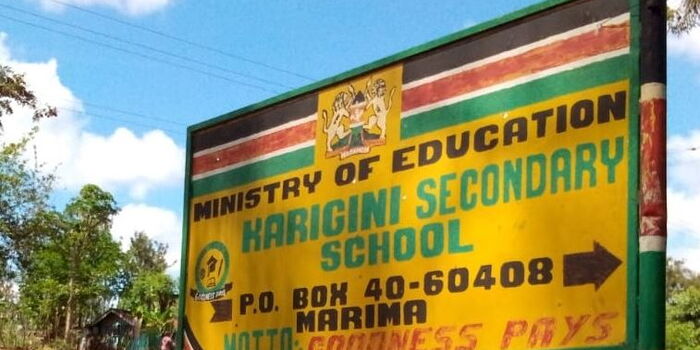 It's important to note that while regular alcoholic beverages contain ethanol, laboratory-grade ethanol often contains dangerous impurities like benzene or methanol, which can pose severe health risks.
This unfortunate event unfolded as schools across the country were gearing up for national examinations. The Kenya Certificate of Secondary Education (KCSE) exams for secondary school students were scheduled from October 23 to November 24, 2023. Simultaneously, the Kenya Certificate of Primary Education (KCPE) and the Kenya Primary School Education Assessment (KPSEA) were set to commence on Monday, October 30, concluding on Wednesday, November 1, 2023.