Airbnb accommodations have continued to offer Kenyan residents cost-effective lodging options, particularly during holiday periods. These non-traditional lodging choices have gained popularity, particularly among the younger generation seeking alternatives to conventional hotels.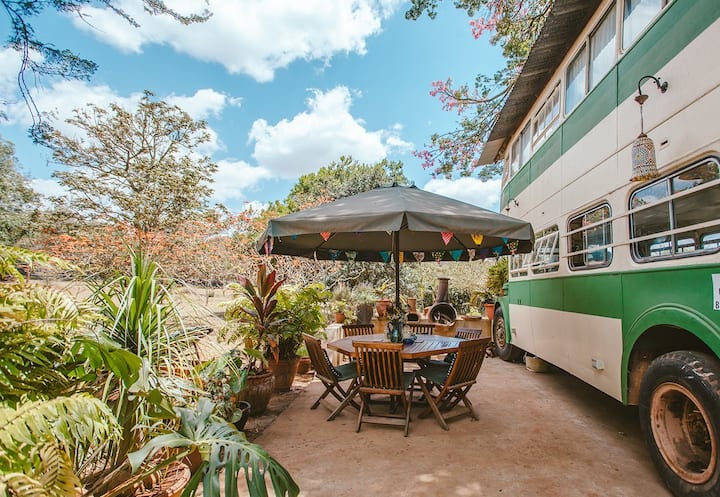 Some of these establishments employ unique strategies to attract a broad clientele base, ranging from distinctive decor and cuisine to reception and aesthetics.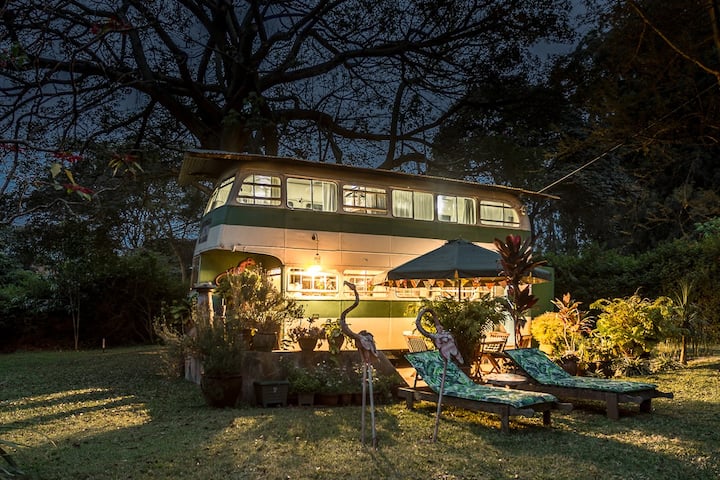 One such Airbnb gem is a creatively refurbished double-decker bus transformed into a living space. Nestled in Kibo Lane, Karen, Nairobi, this bus promises an adventurous stay.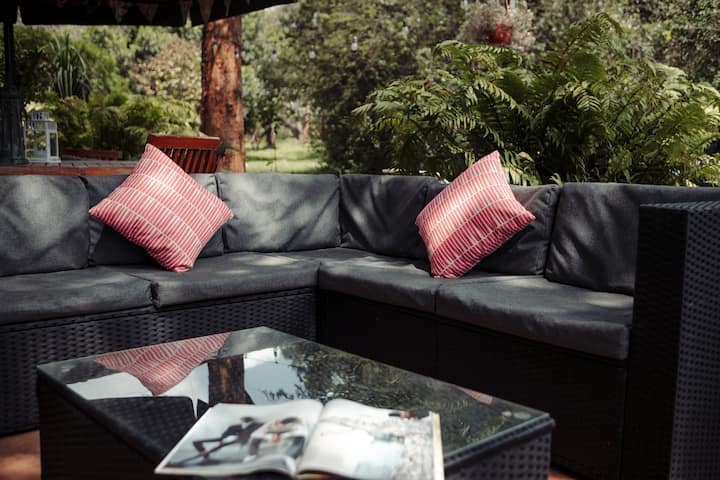 Dubbed the "Brandy Bus," this charming location can comfortably accommodate up to six guests, with rates starting at Ksh19,495 (USD134) per night.
The cozy bus serves as an ideal retreat for groups of friends or young couples, providing an intimate and snug home-away-from-home experience. Its interior design embraces minimalism to optimize the limited space, featuring a blend of subtle and muted colors along with distinctive furnishings.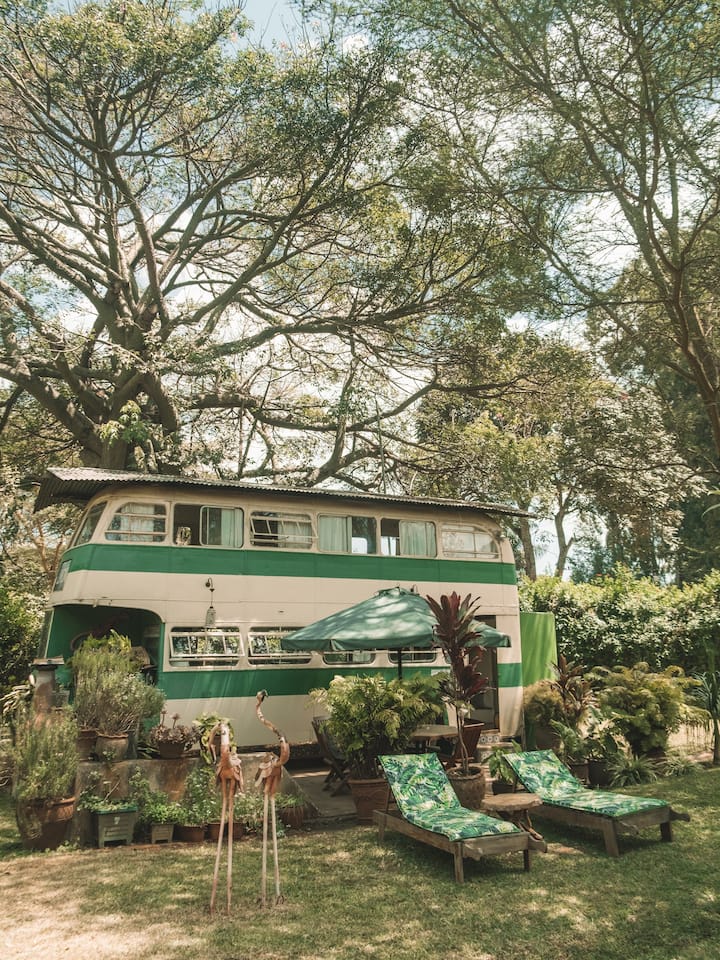 The Airbnb boasts generously sized square windows that allow ample natural light to flood the interior. It offers a variety of beds and cozy sofa beds for residents to unwind, enjoy a beverage, or delve into their favorite books.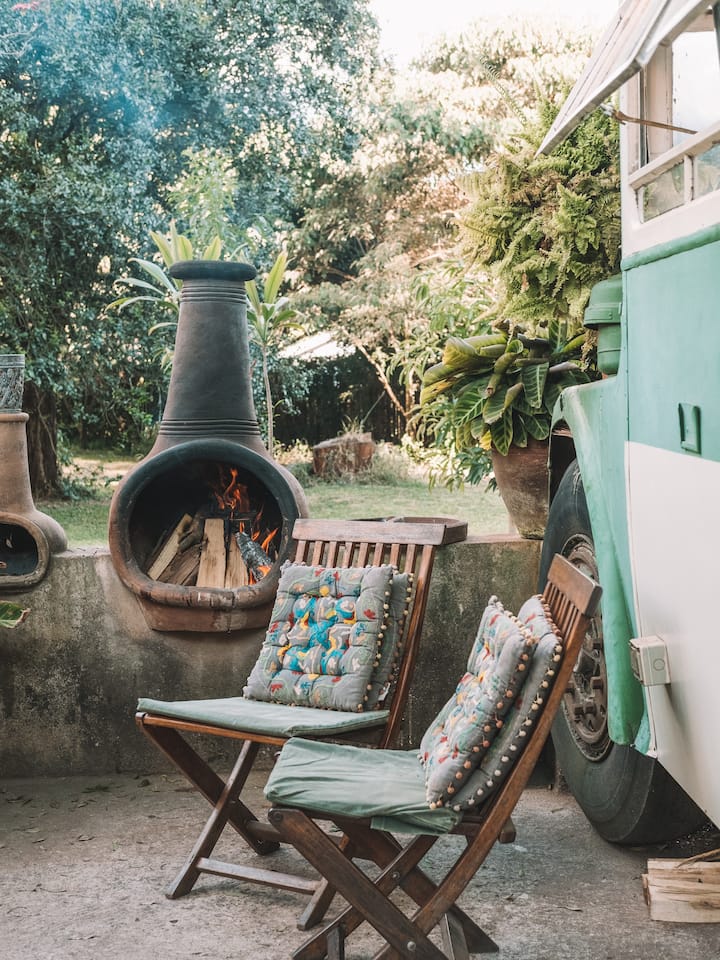 Sitting area
The seating area is adorned with vintage artifacts, flowers, artwork, a collection of CDs, a music system, and pillows inscribed with nuggets of wisdom—one of which reads, "Traveling is learning."
Guests also have the option to prepare their own meals in the well-equipped kitchen area, complete with a stove, microwave, refrigerator, kettle, and other essential amenities.
"We pride ourselves on providing top-notch amenities for our guests, including WiFi, 24-hour security, 24-hour check-in, detailed area guide, and parking space," reads part of the facility's bio.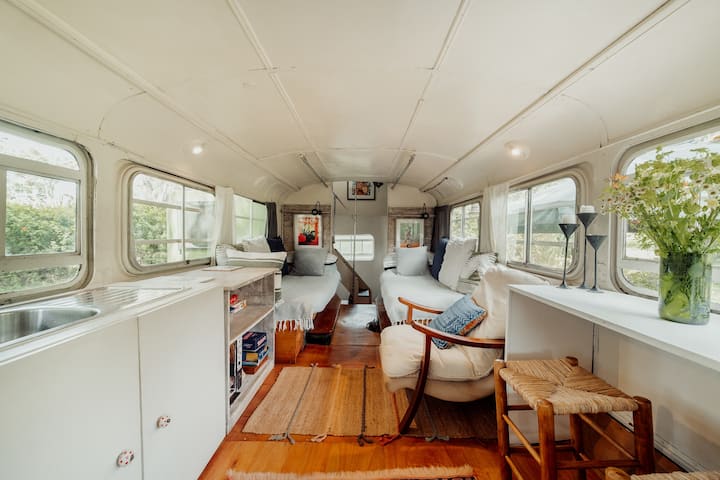 The exterior is equally captivating, with the bus's enchanting white and green color scheme blending harmoniously with the surroundings. After nightfall, the illuminated interior of the bus creates the illusion of a woodland one-story apartment.
picnic outdoors
Visitors have the opportunity to set up a picnic outdoors and relax on patio furniture, or bask in the sunlight on sunbeds. At night, they can even kindle a bonfire to gaze up at the stars dancing in the night sky. Potted flowers enhance the outdoor scenery, and a tall tree with pink blossoms provides shade for guests.
Designed by Karen Fraser, the Brandy Bus earned recognition in Vogue India in August 2019 and Readers Digest in September 2021. Its location is conveniently close to the Karen Blixen Museum, Giraffe Center, Oloolua nature trail, and other attractions, making it an ideal choice for visitors seeking an extended stay in the area.