If you have been in Rongai, you have probably come across Baraka rescue hotel. One of the biggest baraka rescue and the famous one is located some few meters from Quickmat Tumaini or just across Maasai mall. This is where you will meet most campus students around. Most campus students prefer such place because of its fair pricing of foods. You will find several Baraka rescues around different places in Rongai.
For as little as 50 shillings you can get yourself a good meal. Nonetheless, nyama choma and ugali could cost you as little as 150 shillings. Good deal, right?
One of the mostly consumed meal is Chapati and green grams or beans.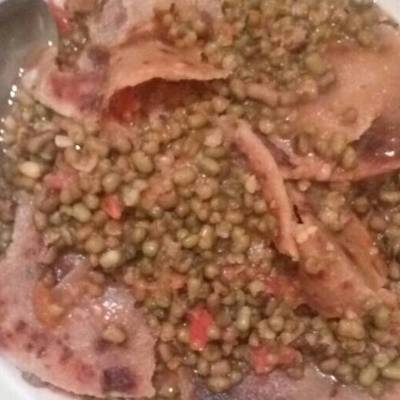 Chapo mix photo courtesy
Most comrades could prefer chapo mix which is a combination of beans, peas, cowpea and maybe mung bean. It could cost you same amount of money with someone who has just taken chapati with beans. You will always be added some vegies for free once you order chapati and any kind of stew.
Nonetheless, those are not the only food on the menu, you will find matoke, matumbo, meat, fish and Omena.
Keep reading  DISHY FAVOURITE-Hawa Kitao
This place is not only for comrades but also other people around who find it hard to step in the kitchen or wash utensils