On Thursday, June 1, President William Ruto announced the creation of a new transportation system to reduce transportation costs.
At Moi Stadium in Embu, during his Madaraka Day speech, Ruto disclosed that the government was close to implementing an electric car public transportation system.
"As international petroleum prices continue to rise beyond reach, the cost of fuel locally rises steeply. As a component of household budgets, transport is affecting the cost of living," Ruto stated. Adding, "We have to liberate Kenyans from reliance on transport that depends on petroleum. For this reason, we are rolling out an electric vehicle public transport system which will bring down the cost of transport significantly."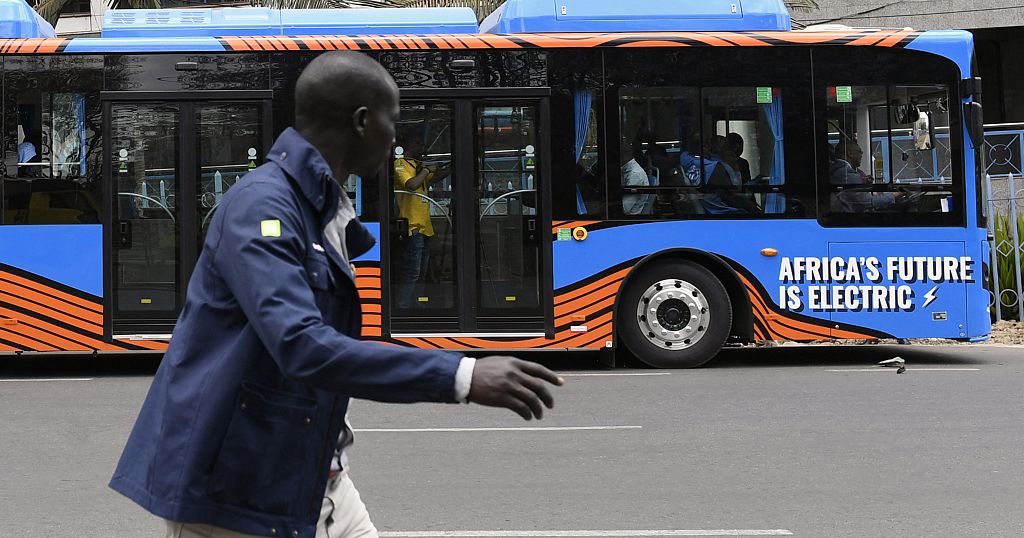 Ruto pleaded with public service providers to use the new technology in order to protect their businesses from the high operating costs brought on by global fuel insecurity in order to further his objectives.
The new strategy will also be in line with the initiatives he adopted after assuming power, including his vision for economic change and climate action. In similar vein, it is anticipated that using public transportation powered by electric vehicles will also cut pollution.
Three Giraffes transported to Rimoi National Reserve from the Giraffe Centre
The matatu operators who purchased fleets of electric buses are Embassava, Metro Trans, Super Metro, and Citi Hoppa.
They started running the buses on several routes, saving commuters from expensive tickets and running expenses.
Additionally, Ruto said that boda boda drivers who work in the public transportation industry will have to purchase electric bikes. He stressed that the new strategy was essential for revitalizing the industry as well.