In the fiscal year ending June, East African Breweries Plc (EABL) saw a reduction in its workforce by 168 employees, bringing the total headcount to below 1,500 for the first time in more than seven years.
According to EABL's latest annual report on the Nairobi Securities Exchange, the headcount now stands at 1,408, compared to 1,576 employees as of June 2022. Within this reduction, production staff decreased by 122 to 759, while management and administration roles decreased by 70 to 207. However, the sales and distribution department experienced a contrary trend, with an increase of 24 employees, bringing their total to 442.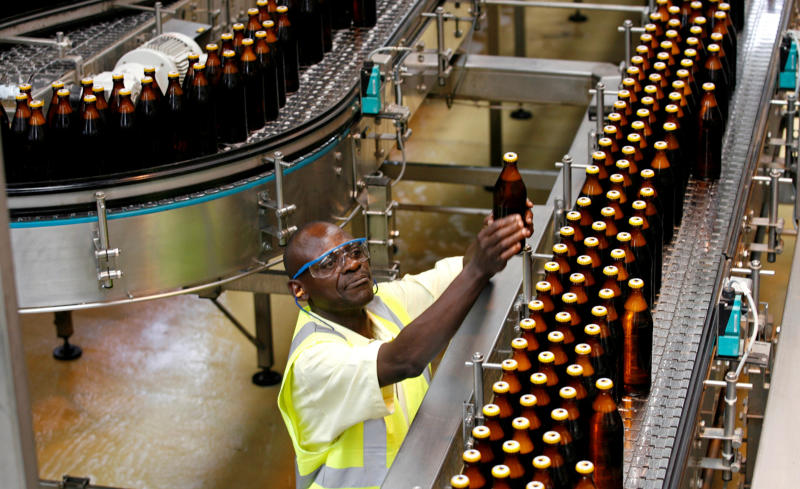 During this period, EABL's net profit declined by 21 percent, dropping from Sh12.32 billion to Sh15.57 billion. The primary factors contributing to this profit decrease were higher costs, including increased indirect taxes, rising cost of sales, and heightened net finance costs.
This marks the first time in over seven years that EABL's workforce has fallen below 1,500. In 2017, EABL had a headcount of 1,609, but over a four-year period, the company gradually reduced its staff, ending 2021 with 1,500 employees.
In 2022, EABL expanded its workforce by 76 positions as its earnings surged, more than doubling from Sh6.96 billion to Sh15.57 billion, driven by a rebound from the disruptions caused by the Covid-19 pandemic.
EABL employee shares declines by Sh340 million
During the period under examination, EABL's employee costs amounted to Sh13.5 billion, compared to Sh13.2 billion in the previous year and Sh9.35 billion seven years earlier, indicating a steady increase in remuneration.