Dairyland Dairy-Free Vegan Ice Cream has just been released, and Glacier Products Limited (DAIRYLAND), a well-known local dairy confectionery manufacturer, is delighted to announce it.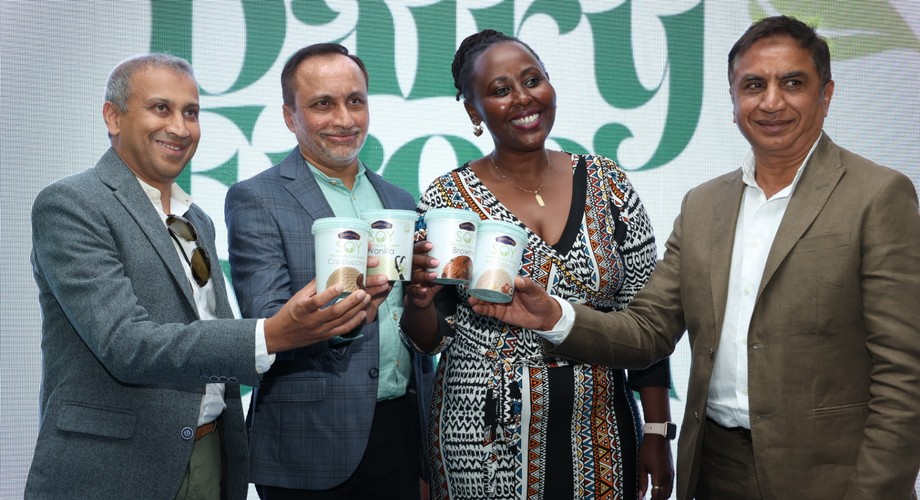 This ground-breaking product fits well with the global movement towards health, wellness, and environmental consciousness and intends to serve the rising market of consumers who are lactose intolerant.
For more than 25 years, Dairyland has been the market leader in the Kenyan ice cream category, earning a reputation for providing high-quality goods and recurrent innovation. The business now operates in Tanzania and Uganda and conducts business with Southern Sudan, Congo, Somalia, Rwanda, Burundi, and Burundi.
KBL launches new Smirnoff variant
Additionally, Dairyland has solid relationships with well-known companies including KFC, JAVA, Planet Yogurt, Delmonte, and Simbisa.
A delicious and scrumptious treat for everyone, Dairylands Dairy-Free Vegan Ice Cream is made from soy. Dairyland wants to offer an inclusive dessert choice with this product while maintaining taste and quality.
Dairyland launched a promotion under the moniker to raise awareness and interest in the launch. The Dream of Dairy-Free. Through this campaign, Dairyland Vegan Ice Cream hopes to be seen as an inclusive dessert that satisfies the longings and dreams of people who have never been able to enjoy ice cream because of lactose intolerance.
The launch event took place on June 9th, 2023. Consumers, members of the media, and other important stakeholders were invited by Dairyland to celebrate this ground-breaking product and indulge in some Dairyland Dairy-Free Vegan Ice Cream.